Still up here, getting ready to catch my flight home tomorrow. Sorting out impressions and photos. Anne Sofie and I have just spent 3 weeks on this journey of discovery. Cruised this land of harsh and otherworldly landscapes, visiting power places in nature in order to download information and produce photos we are going to use in our coming book. Which will from now on be in the making. A book on spirituality and the development of human consciousness. A book that resonates with the current and coming times and changes in humanity´s path.
I spent the last 2 days in Reykjavik alone, finding inspiration. Among crowds of tourists taking selfies while pub crawling. After a couple of weeks in quiet and isolated remote locations, where we were in contact with otherworldly presences and very palpable forces of nature, Reykjavik feels like a shock to my system. So many people. So much noise again. So much traffic. So confusing. Makes me think about the present and the future of humanity at this crucial time. Do we see the signs on our way?
In front of Hallgrimskirkja Church, there are 2 figures facing each other. In my imagination, I called them The Knight and the Naked Man. For me, they are representatives of the forces currently playing out in our society: well-shielded forces of power threatening humans. Who seem almost naked in their unprotectedness.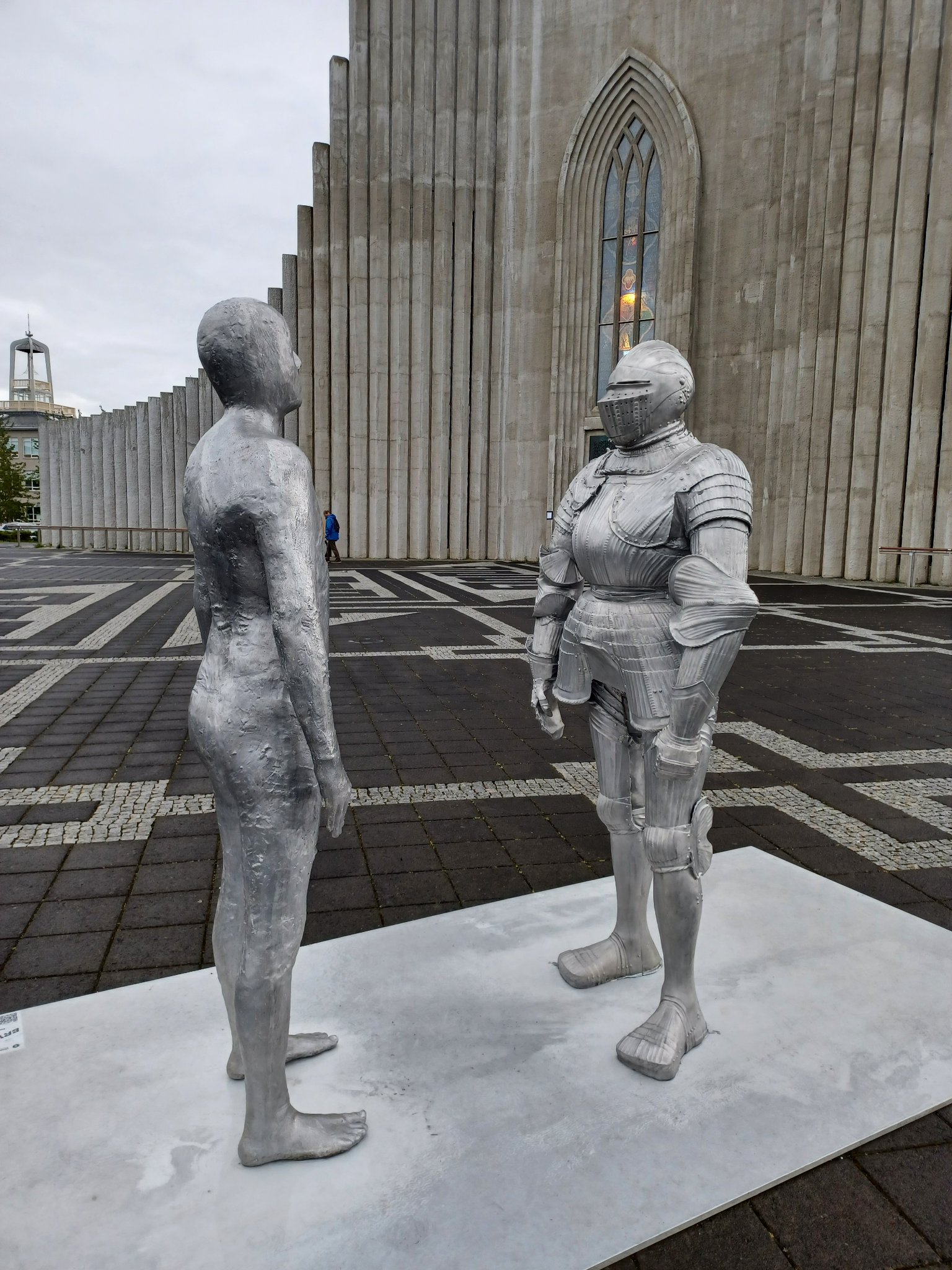 Within the church, there is a beautiful candlelight holder, right by the door. People come here to light a candle and say a short silent prayer. Beside it, there is an inspirational poem in Icelandic and English. So appropriate for our times, with the current events unfolding in Georgia, in Holland, and globally.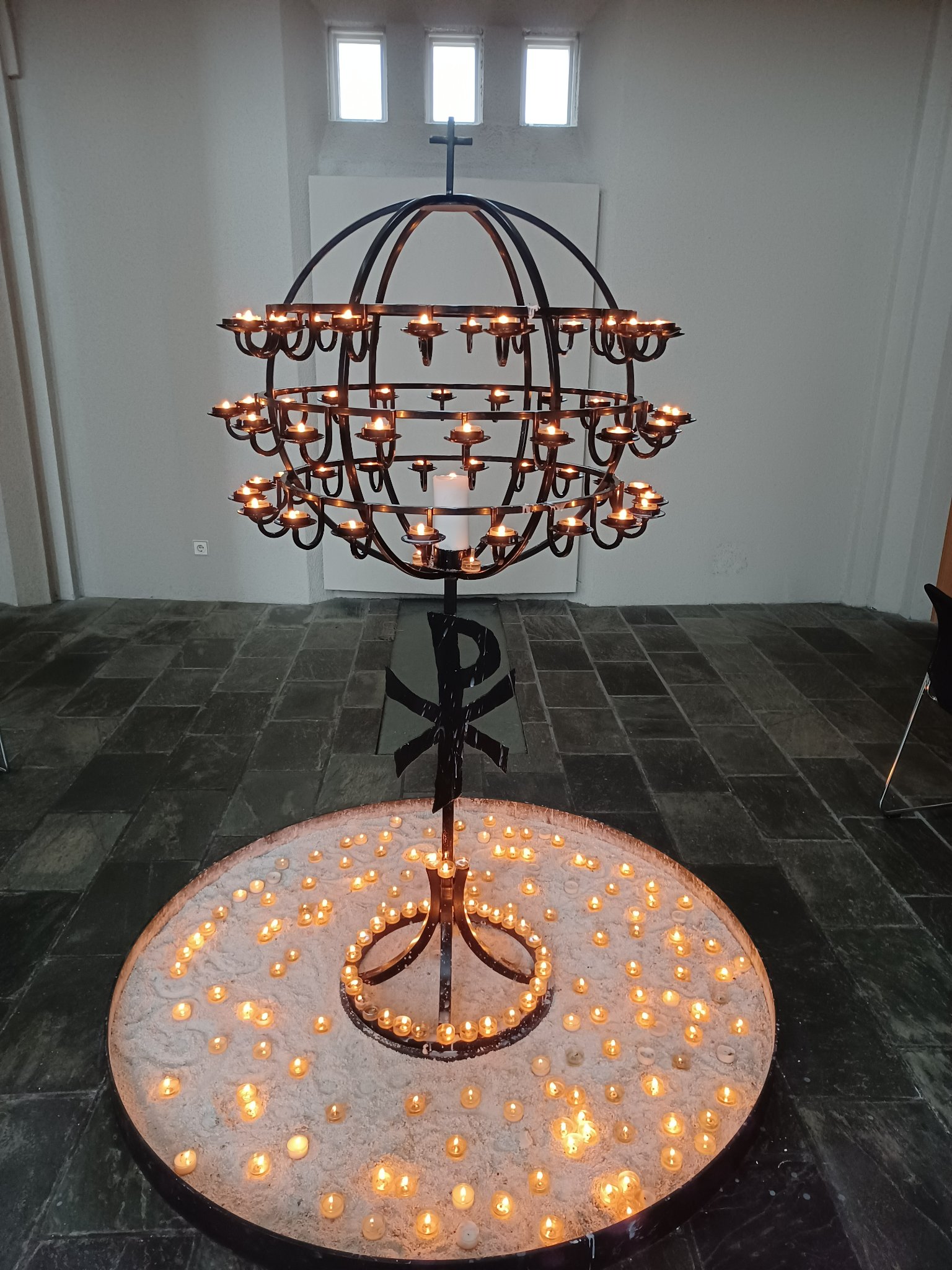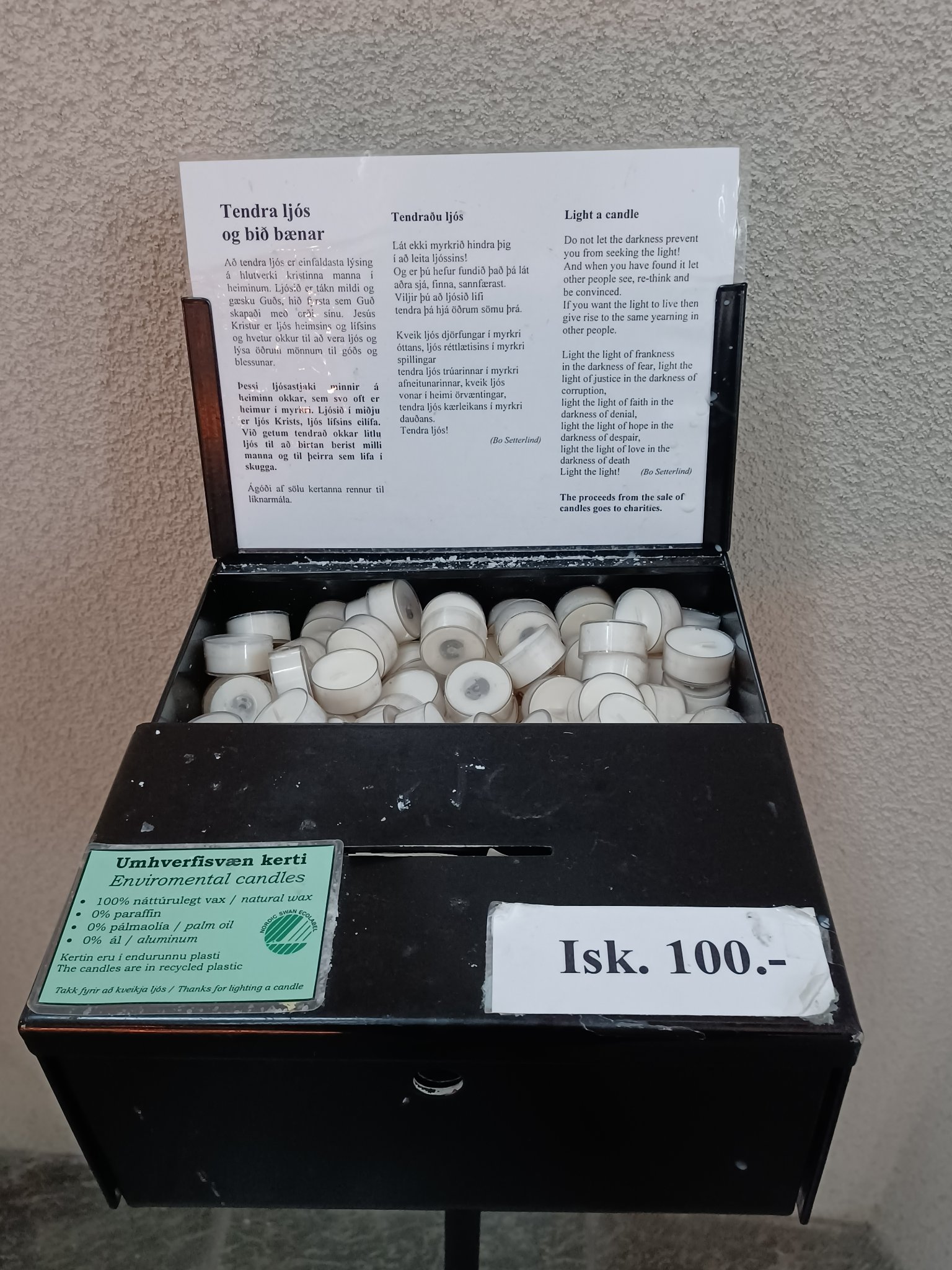 "Do not let the darkness prevent you from seeking the light!
And when you have found it, let other people see, re-think and be convinced. If you want the light to live, then give rise to the same yearning in other people.
Light the light of frankness in the darkness of fear, light the light of justice in the darkness of corruption, light the light of faith in the darkness of denial, light the light of hope in the darkness of despair, light the light of love in the darkness of death.
Light the light!
Bo Setterlind
Further down the road, in one of the central town parks, there is a very peculiar monument—the Black Cone: Monument to Civil Disobedience. Again, how appropriate for our current times. What a sign on the way.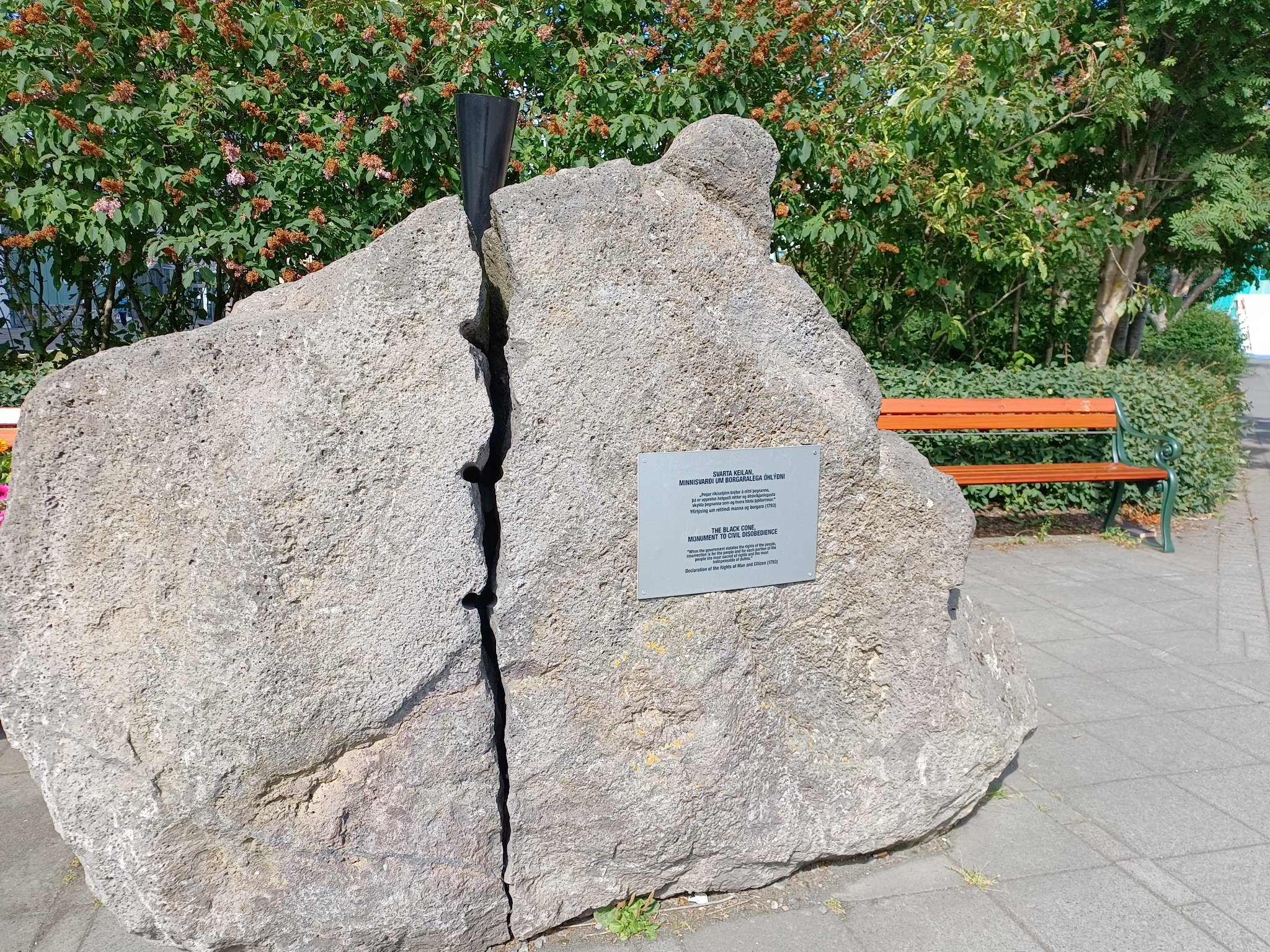 The inscription on the stone says:
"When the government violates the rights of the people, insurrection is for the people and for each portion of the people, the most sacred of rights and the most indispensable of duties. Declaration of the Rights of Man and Citizen (1793)"
The signs on the path cannot get clearer than that.